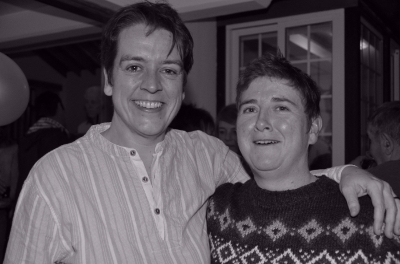 Our Team
Lily's Dough is a subsidiary of Lily's Horsebox Catering Ltd. It was founded by Hannah and Pauline, pictured above.
Pauline is a highly skilled chef with over 20 years experience in the catering industry. It has long been Pauline's dream to set up as a street food trader and Lily's Dough is the first of many horsebox catering ventures. Pauline's passion for good food, quality ingredients and customer satisfaction sets Lily's Dough apart from most other street food vendors. To discuss menu ideas and options for your event, you can email Pauline by clicking here.
Hannah has worked with Pauline at previous restaurants managing front of house operations. Her passion for excellent customer service is a definite asset to Lily's Dough. To discuss bookings and availability you can email Hannah by clicking here.
Be a part of the team
We're always looking for enthusiastic and hard-working people to join our team. To find out more about working for Lily's Horsebox Catering, please email us by clicking here.